Better models using SAS Factory Miner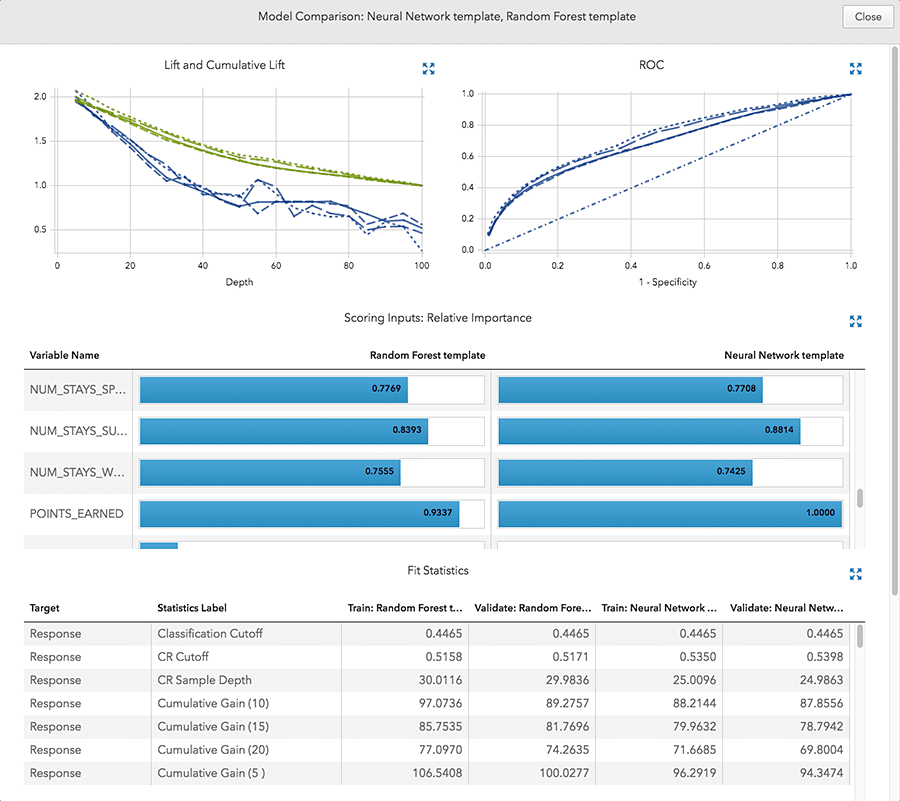 Better models using SAS Factory Miner : SAS offers data scientists fast, automated creation of analytics models, which can help a retailer identify the best customers for a marketing campaign, for example, or a health insurer uncover fraudulent claims. SAS Factory Miner software maximizes productivity of data science teams. Users work through a web-based, drag-and-drop interface to automatically build and revise very large numbers of models that predict future business outcomes. With SAS Factory Miner, these data scientists can pinpoint poorly performing models, then investigate and improve them. They can also share model templates, results and best practices to improve collaboration among teams. Enterprises can also quickly build more models using prebuilt or customized templates in SAS Factory Miner, then interactively compare models to find the best performers. Lesser performing models can be pinpointed and improved. Well-performing models can boost business results by controlling customer churn, personalizing offers, predicting demand, managing risk and other actions. SAS Factory Miner's machine-learning techniques, where the software recognizes use patterns and anticipates next steps over time, allow less-technical analysts to use predictive analytics in a self-service manner.
Consider a manufacturer who wants to analyze device failure rates. Management asks the analytics teams to uncover insights. The process involves a lot of back and forth: Can the data scientists build a model for all 18 industry competitors? Can they do the same for each of their devices? How about using different analytics methods for each device? With SAS Factory Miner, data scientists can build on the original request with a few additional clicks or use self-service capabilities to modify the complex analysis interactively.
SAS Factory Miner's launch is part of a broad update to SAS Analytics, a software family that provides data mining, statistical analysis, forecasting, text analytics, optimization and other data science functions.
Highlights of the latest enhancements include SAS Forecasting now includes a new web-based SAS Forecast Server client. It combines the functions of two existing clients while adding new functionality: demand classification segmentation for targeted modeling, multistage modeling, exception rules to track series that meet certain criteria, forecast accuracy tracking across iterations, and parallel execution of modeling tasks. The interface is now extensible via additional user-defined segmentation and modeling strategies.
SAS Enterprise Miner has a new Bayesian Network node and other enhancements to its machine-learning capabilities, as well as improved Random Forest, Support Vector Machines and Decision Trees. SAS Contextual Analysis has added support for 13 document languages, improved rule writing and interactive rule testing, and enhanced sentiment analysis controls.
You may also like to read, Predictive Analytics Free Software, Top Predictive Analytics Software, Predictive Analytics Software API, Top Free Data Mining Software, Top Data Mining Software,and Data Ingestion Tools.
Top Predictive Lead Scoring Software, Top Artificial Intelligence Platforms, Top Predictive Pricing Platforms,and Top Artificial Neural Network Software, and Customer Churn, Renew, Upsell, Cross Sell Software Tools
More Information on Predictive Analysis Process
For more information of predictive analytics process, please review the overview of each components in the predictive analytics process: data collection (data mining), data analysis, statistical analysis, predictive modeling and predictive model deployment.