Benco Dental using Watson Analytics to unearth Big Data insights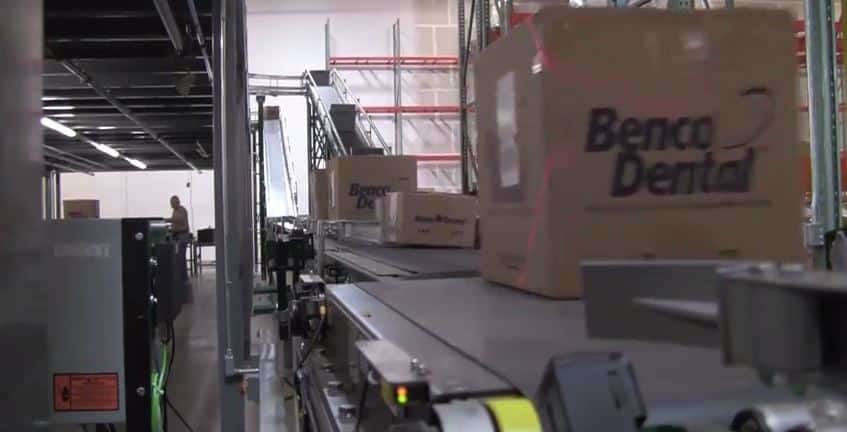 Benco Dental using Watson Analytics to unearth Big Data insights : Benco Dental, is using Watson Analytics to unearth Big Data insights to better gauge the true effectiveness of marketing and business programs. Benco Dental, is the largest privately owned dental supply distributor in the United States. Benco is utilizing the natural language querying power of Watson Analytics to determine the effectiveness of specific promotional programs and when possible, prove or disprove traditional marketing tactics. Watson Analytics is offered in three editions such as Watson Analytics, Watson Analytics Personal and Watson Analytics Professional edition . Watson Analytics, is free to users and supports up to 500MB of data storage. Watson Analytics Personal, is $30 per user/month and supports up to 2GB of data storage and analysis of up to 25,000 tweets per dataset. Watson Analytics Professional edition, released last month and which supports up to 100GB of data storage and up to 50,000 tweets per dataset.
In the high pressure business of distribution, pricing strategy is critical. But all too often, measuring the effectiveness of these strategies and the specific marketing campaigns that support them can be challenging. "Our volume discounts and tiered pricing model had been in the back of our minds for some time – we knew we should revisit them, but we just hadn't thought about the best way to do it," said Don Trybulski, Marketing Analyst at Benco Dental. Benco Dental wanted to know if the conventional wisdom around volume discounts that discounts compel customers to purchase more was true. So it uploaded a portion of its massive database of historical sales, pricing and transactional data into the free version of Watson Analytics and was surprised by not only the speed at which the results appeared, but the findings themselves.
"We currently have a 'quantity break' in our pricing model , if you order one to three items, you pay the full price, whereas if you order four or more, you get a discount," Trybulski said. "The conventional wisdom is that a quantity break becomes more effective as the net cost of the items gets lower. A customer probably won't order four handpieces if they only need three; but they might buy four boxes of disposable gloves, because they don't cost too much, and they'll probably use them eventually anyway.
"However, Watson Analytics showed us that this expected behavior is simply not reflected in the sales data," he said. "Even for lower-value items, a high percentage of customers will order three items instead of taking advantage of the quantity break at four. That's potentially a revolutionary insight that could help us redefine our pricing strategy going forward." Watson Analytics, IBM's breakthrough natural language-based cognitive service provides business professionals across disciplines fast access to powerful, predictive and visual analytic tools.
"Watson Analytics puts the power of predictive analytics into the hands of non-data scientists and people from across the enterprise, to generate insights and make data-driven decisions, often for the first time," said Marc Altshuller, Vice President, Watson Analytics.
Benco Dental's positive experience with the service led the company to sign up for Watson Analytics Personal Edition, which supports additional data capacities and the ability to analyze up to 25,000 tweets per dataset to start understanding the social sentiment of its strategies.
"So we've gone from a strategy based on gut feeling and following what the rest of the industry does, to an approach where our decisions will be based on hard, measurable, objective data," said Mark Kolanowski, Manager of Marketing Analysis, Benco Dental. "And that's going to be priceless in terms of creating pricing that delivers the best value to our customers."