Review
Avast AntiTrack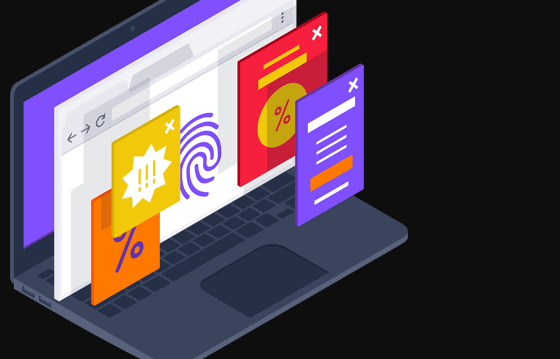 Overview
Avast antiTrack is an award winning free virus protection Packed with the largest threat-detection network, machine-learning virus protection, easy password management and home network security that won't slow down your PC
Privacy Management Software
• Intelligent anti virus
• Wi-fi Inspector
• Smart scan
• Cyber capture
• Layer upon layer of security
• Do not disturb mode
• Avast business anti virus- CAN$ 47.19/year
• Avast business antivirus pro - CAN$ 58.99/year
• Avast business antivirus pro plus -CAN$ 70.79/year
•Avast business antivirus for linux CAN$317.32/year
• Avast business standalone antivirus CAN$ 47.19/yea
Small (<50 employees), Medium (50 to 1000 Enterprise (>1001 employees)
What is best?
• Smart scan
• Cyber capture
• Layer upon layer of security
• Do not disturb mode
What are the benefits?
• Easy to install,effortless to use
• Designed for effortless security
• Behaviour shield
• Intelligent threat detection and real time protection
Avast antiTrack is an award winning free virus protection Packed with the largest threat-detection network, machine-learning virus protection, easy password management and home network security that won't slow down your PC.
Avast is recognized by the most important anti-malware institute, an excellent choice for free antivirus protection Certified for 100% protection against 0-day threats. Avast Free Antivirus scans for security and performance issues and tells you how to fix things instantly.
It protects you in real-time by analyzing unknown files before they get to you. So relax: With Avast, you're running the most trusted antivirus out there.
The latest version comes with a beautifully intuitive interface, advanced application protection, a new passive mode for running multiple security products in parallel — and a little something for you gamers and movie buffs. All you need is a click on the fresh, new, easy-to-use interface and it checks everything from your passwords to your home network security.
The Do Not Disturb Mode, blocks distracting popups whether you're gaming, watching movies, or presenting in fullscreen. Avast antiTrack not only checks your applications for malware, but also keeps an eye on their behavior to make sure they don't suddenly go rogue.
Besides the latest features, Avast AntiTrack also covers essential intelligent threat-detection and real-time protections with such a light touch on your PC, you never even know it's there. You can automatically send suspicious files for analysis in the cloud, and push a cure to all Avast users if it's a threat. Also you can find all those cracks which allow malware to slip in, from unsafe settings and passwords to suspicious add-ons and out-of-date software.