Available to Commerce from Manhattan Associates for omni-channel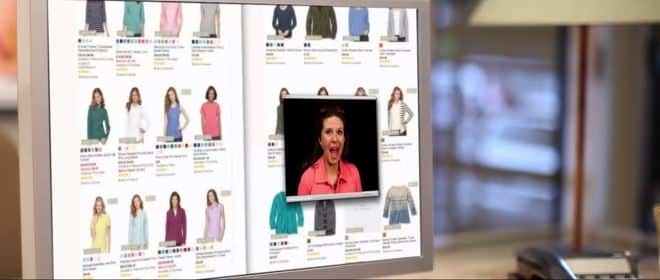 Available to Commerce from Manhattan Associates for omni-channel : Manhattan Associates added a unique capability within its market-leading omni-channel Order Management application known as Available to Commerce, this capability gives retailers the power to offer specific units of inventory available for sale in the most appropriate channel such as online, store, same-day delivery, etc. and then optimize how the order is fulfilled, all based on a variety of strategic planning and daily operational variables.
For example, a fashion retailer can now set a rule to delay offering inventory available for sale online that is selling well at full price in certain stores. Alternatively, slower moving styles or distressed units in stores can be actively directed to other channels to prevent markdowns later in the season. Retailers could also redirect fulfillment for their eCommerce channel to store locations that are projected to have excess labor capacity. This solves a major obstacle in the implementation of omni-channel strategies today: having the right inventory identified for sale with a system that can intelligently direct orders to fulfillment sites that have the optimal mix of available inventory, labor capacity and delivery capabilities.
"Available to Commerce offers a game-changing capability for retailers as they can now differentiate between simple inventory visibility and a more thoughtful view of inventory availability," said Brian Kinsella, vice president, order management, Manhattan Associates. "Through our Order Management application, retailers can gain a comprehensive view of their inventory across channels, determine how much of it should be offered across various delivery methods and channels and identify the best path to profitable fulfillment."
Traditionally, inventory visibility systems can provide only a view of total inventory on hand and are unable accommodate business rules or other factors to make specific inventory available for particular channels, delivery methods, or customer types. ATC takes into account all inventory transactions, synthesizes them with configured business rules, and produces an effective availability picture of all inventory in real-time. ATC can ensure that profitability and ability to execute are considered before the fulfillment promise is made to the customer.
"There are many factors to consider in constructing the perfect omni-channel order: when you sell it, where you sell and to whom you sell it," Kinsella continues. "The ability to match inventory to demand without bleeding one channel to feed another is an essential element in today's retail environment."
Speaking to the importance of Order Management in the execution of omni-channel strategies, Forrester Research Analysts Adam Silverman and Peter Sheldon estimate in their July 2014 report "The Forrester Wave: Omnichannel Order Management, Q3 2014," that omni-channel fulfillment initiatives can generate up to 30 percent of additional revenue for eBusiness teams. The report also named Manhattan Associates a leader in Omni-Channel Order Management.
Manhattan Associates' Omni-Channel solutions include Order Management and Store Inventory and Fulfillment, as well as Manhattan's Global Bay Mobile POS and Clienteling applications. These solutions help retailers provide great omni-channel customer service, leverage inventory throughout their networks to maximize sales and execute profitable omni-channel processes within their stores.