Review
Automation Anywhere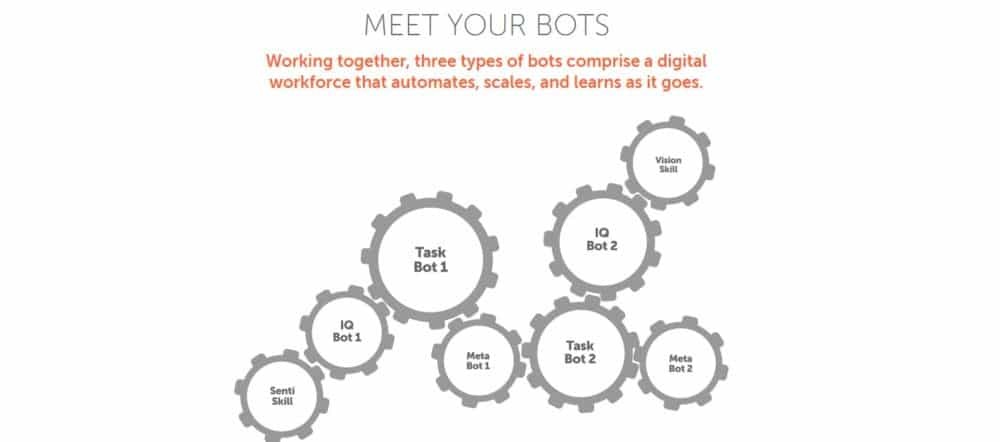 Overview
Automation Anywhere platform is powerful enough to automate tasks of any complexity, but user-friendly enough for anyone on your team to use.
Meta bots
IQ Bots
Task Bots
Front-end Automation
Robotic Process Automation
Small (<50 employees), Medium (50 to 1000 Enterprise (>1001 employees)
Automation Anywhere Enterprise comprises of a group of experts focused on providing a complete end-to-end cognitive and flexible Robotic Process Automation tools to easily build bots to digital functioning bots, powerful enough to automate tasks of any complexity, but at the same time is user-friendly.
Automation Anywhere Enterprise is the only RPA platform designed for the modern enterprise that is capable of creating software robots to automate any process end-to-end. Advance with cognitive bots with learning ability for semi-structured processes that need expert decision-making, and transforming analytics that will promote operations.
Automation Anywhere Enterprise offers three types of bots, each bot working in tandem with one another to achieving a digital workforce that automates, scales, and learns as it goes. The front-end Automation bots, otherwise known as the task bots: These hard-working bots automate rules-based, repetitive tasks, in areas like HR administration, procure-to-pay, quote-to-cash, IT services, and much more, leading to immediate improvements in productivity, cost-savings, and error reduction.Success at Scale bots, known as Meta Bots is app resilient bots for scale.
Meta Bots use integrations to automate complex, multi-system dependent processes. Meta Bots are responsible for the application of robotic process automation across environments. Meta Bots automate repeatable, complex, system-to-system processes using API-level integrations, then share them with Task Bots to get the job done.The third IQ Bots are the platform's brain. They are best for thorough fuzzy rules and processing unstructured data. Structured and unstructured data are easily understood, interpreted and implemented in real time via the IQ bots.