Automated Allocation and Replenishment from Logility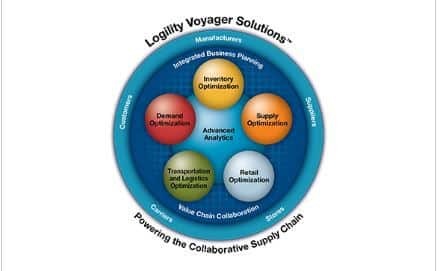 Logility, is a leading provider of advanced retail planning and collaborative supply chain optimization solutions, is helping retailers deliver new opportunities to achieve supply chain excellence, provide exceptional customer service and drive bottom line improvements.
To satisfy today's demanding consumers, innovative retailers are striving to streamline operations, automating where appropriate and sharpening the accuracy of their demand planning, allocation and replenishment processes. Disconnected legacy systems inhibit collaboration between operations, merchandising and financial teams, and the disadvantage is compounded wherever there is a reliance on spreadsheets or manual processes.
One innovative retailer, Groupe Dynamite, a Montreal-based fast-fashion retailer with more than 380 locations around the world for its two brands—Dynamite and Garage, has broken down these silos. The company realized its previous forecasting, allocation and replenishment processes relied on heavy manual intervention that would not scale to meet its global expansion across North America and the Middle East. Generating accurate demand plans is a key to success and planning early in the cycle leads to faster sell-through, fewer markdowns and better gross margins. Best-in-class companies have overcome these challenges by turning to Logility to generate a weekly forecast and automatically allocate and replenish based these projections.
To stay ahead of rapidly changing fashion trends and shorter seasons, Groupe Dynamite wants to sell through its inventory in six to eight weeks, while optimizing initial store allocations, improving service levels, and automating processes where possible to free its internal resources to be more strategic. The company implemented Logility Voyager Solutions and has achieved significant results including:
• Automated 80 percent of the replenishment process
• Reduced store-level size variance by more than 30 percent
• Decreased store-level initial allocation from 70 to 50 percent, giving the business more flexibility
"Retailers are faced with several market and business challenges from delivering a consistent multi-channel experience to improving margins and inventory turns," said Chuck Miller, vice president, retail optimization strategy, Logility. "Managing a portfolio of disconnected spreadsheets should not be one of them. Logility Voyager Solutions helps break down silos by providing a single platform to deliver increased visibility and accuracy across the organization. Logility's advanced retail planning solution automates core tasks and provides optimization recommendations for the more difficult retail supply chain challenges freeing up your valuable planning resources to have more time to solve new challenges."