Review
AutoMate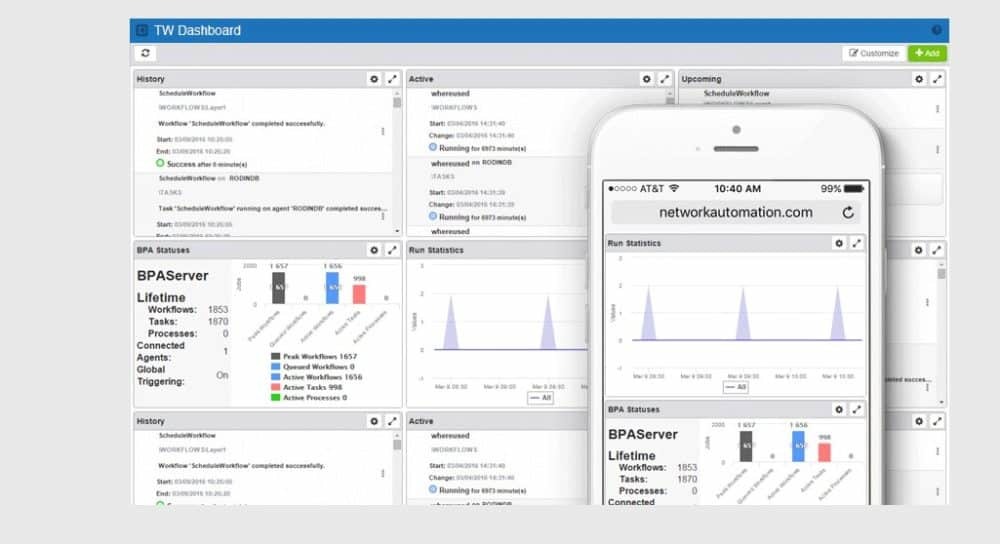 Overview
Automate is an IT automation platform leading the digital transformation from robotic process automation of any repeatable task to business process automation and enterprise feature sets for comprehensive large scale automation strategies.
Business Process Management Software
• File Transfers
• Data Extraction
• User Provisioning
• Report Generation
• SharePoint Actions
• Terminal Emulation
• Request a quote for your preferred automate configuration on site
Small (<50 employees), Medium (50 to 1000 Enterprise (>1001 employees)
What is best?
• File Transfers
• Data Extraction
• User Provisioning
• Report Generation
• SharePoint Actions
• Terminal Emulation
AutoMate is a process automation platform with a drag-and-drop interface and robotic process automation capabilities which allows it to manipulate applications and web interfaces at the presentation level and automate homegrown applications and highly customized processes for IT or non-IT managers and accountants and for almost any business process.
Automate has features such as wiki pages, blogs, articles, triggers, managed file transfer, report generation, user provisioning, data extraction, data entry, terminal emulation, SharePoint processes, website interaction, data transfer, job scheduling, building CRONS and automating daily tasks. AutoMate provides flexible scheduling and file watching options and flexible file naming capabilities to send a file when added to a folder with its new handy encryption. Automate's File Copying lets user filter by date so only recent files from the users' numerous files are copied while Automate's File Purging lets users filter by date to purge old files to avoid clogged folders.
AutoMate provides both time-based and event-driven automation options where AutoMate can also offer many ways to trigger an automated task based on an event such that a file arriving in a certain folder or an entry into a SQL database could kick off a workflow. Automate also provides a BPA Server which executes processes across multiple servers, optimizing automation and performance as users' workloads increase and can also offer enhanced features like a graphical workflow designer and a responsive web-based interface for deeper analytics and control. Automate has a report generation and distribution to write data into reports in a variety of formats and send the reports to stakeholders without manual copying and pasting of numbers required. AutoMate also provides user provisioning to set up accounts in Active Directory and Exchange.
You may like to read: Top Open Source and Free BPM Tools and How to Select the Best Business Process Management (BPM) Software for Your Business