Review
AutoCAD LT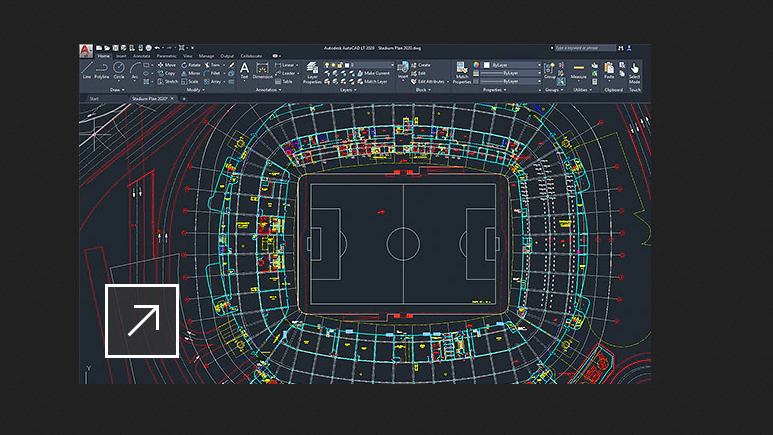 Overview
AutoCAD LT refers to computer-aided software that enables professional architects, engineers as well as designers to create 2D designs and documentation
Revenue Management Platform
• Quick measure – You can display all the nearby measurements in any given drawing just by hovering the mouse.
• Enhanced DWG compares – Designers can make a comparison of two versions of the same drawing without having to leave the window they are using.
• Purge redesign – Now you can remove several unneeded objects at the same time through quick selection as well as to object preview.
$50.00/ month
$320.00/year(Only $26.67/Month
$864.00/3year (Only $24.00/Month)
Small (<50 employees), Medium (50 to 1000 Enterprise (>1001 employees)
What is best?
• Performance improvements – Users experience speed and save more time and fifty percent installation time for all-solid-state hard drives.
• Comprehensive 2D documentation – create intuitive 2D documentation as well as drawings through an incredible set of tools for editing, drawing, and annotation.
• Connected collaboration – Designers can access drawings through desktop, mobile phones, and other devices and web. There are also sharing and the use of data through DGN, Bing Maps, DGN files, and much more.
What are the benefits?
• You can use the software on any mobile device, web or desktop
• Connectivity to cloud storage
• Easy to learn and use
• Free trial for 30 days before the subscription
AutoCAD LT refers to computer-aided software that enables professional architects, engineers as well as designers to create 2D designs and documentation. The software is available in an intuitive user interface that allows you to work quickly. It has comprehensive editing, annotation, and editing tools. You can work using any browser on any given computer using the AutoCAD. LT.
You do not have to download the software so you can start working; you log in a kick start your design. Take power to design on your hands and work from anywhere you are using the AutoCAD LT mobile app. You can work on different devices such as your mobile phone or tablet. The software is easy to use, and you can quickly get started through articles, tips, videos, and tutorials that guide you into using the software.
You can get updates, hotfixes and well as service packs. Free trials for students and educators, download software and viewers can easily be downloaded. AutoCAD TL has a troubleshooting feature which you can use to solve any common AutoCAD LT issues that you may have.
You also have an opportunity to share ideas and concepts through the AutoCAD forum with other groups. Many advanced features come with the new AutoCAD LT. The features include using AutoCAD LT on any device such as mobile phones and tablets, cloud storage connectivity, block quick palette measure, new dark theme, performance improvements, sheet set manager, tool palettes, ribbon tabs and pallets, multifunctional grips, the command line, sayvar monitor, and much more.