ATB Financial Sends Real Time Payments Using Blockchain Technology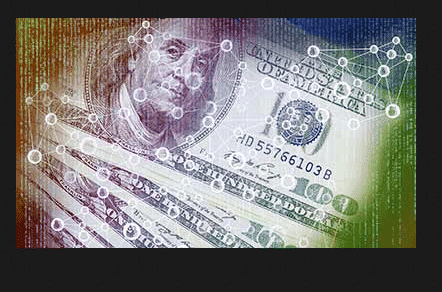 ATB Financial, the largest Alberta-based financial institution, has collaborated with SAP financial technology start-up Ripple and ReiseBank AG in Germany to send the first real international blockchain payment from Canada to Germany.ATB successfully transferred CA$1,000 (EUR 667) to ReiseBank using a network built on SAP technology and Ripple's pioneering network of enterprise blockchain solutions. The payment, which would typically have taken between two to six business days to process because of requirements such as settling with the counterparty bank and reconciling accounts, was completed in around 20 seconds. "Although we are very much still in the early stages of blockchain adoption, it was highly encouraging to see in a true demonstration the potential it has in transforming cross-border payments, making them almost instantaneous and reducing potential errors," said Curtis Stange, chief strategy and operations officer, ATB Financial. "Using SAP HANA Cloud Platform, we're able to experiment and be nimble with emerging innovations like blockchain. The next stage for us, working with SAP and Ripple, will be to understand how the front-end experience should work for the benefit of our customers," he added.
The blockchain, originally created as the foundation for trading the digital currency bitcoin, is a distributed ledger that allows a network of computers to settle transactions almost instantly and with inherent security. Working with a team at ATB Financial, SAP and Ripple designed and built a proof-of-concept prototype based on the technology in nine working days. It demonstrated how banks can improve the efficiency of cross-border payments to enhance their global networks and be competitive on the world stage.
The technology prototype connects SAP HANA Cloud Platform, the open platform as a service from SAP, and the SAP Payment Engine application, which centralizes payment processing in one solution, with Ripple's network. For the demonstration, SAP provided a mobile user interface through which the payment was executed.
"Banks like ATB that take a positive and proactive approach to blockchain now can position themselves advantageously for when the technology enters the mainstream," said Bernd Leukert, Member of the Executive Board of SAP SE, Products & Innovation. "ATB's blockchain transaction underscores the value of running a business on a full-fledged digital core so it can react quickly to emerging possibilities and avoid the threat of disruption."
In 2011, ATB Financial successfully migrated its entire legacy banking system to a major new core system built using SAP solutions, making it one of the largest scopes of any single project in North American banking. The system has streamlined ATB Financial's business processes and provides analytical insight so the financial institution can deliver innovative products and services through a variety of distribution channels as customers demand.