Review
Ataccama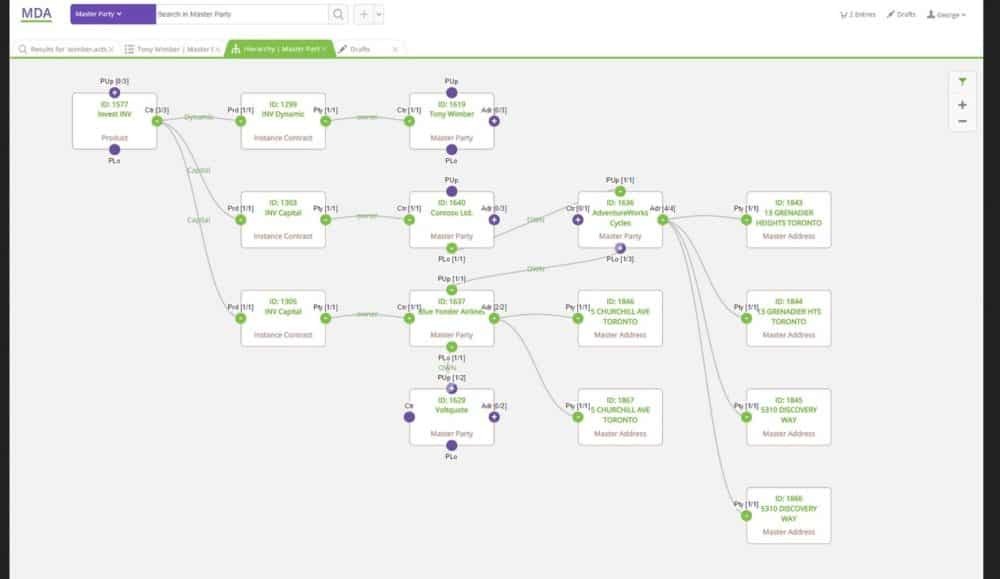 Overview
MDC is fast, reliable, and designed to integrate with your existing infrastructure. Its advanced architecture and high-performance engine are specifically designed for demanding real-time and near-real-time environments, where millions of records must be handled
Master Data Management Software
•Based on DQC
•A single window into your data
•Predefined business models and processes
•Advanced architecture
•Support for different MDM styles and levels
•Connectivity
Small (<50 employees), Medium (50 to 1000 Enterprise (>1000 employees)
What is best?
•Based on DQC
•A single window into your data
•Predefined business models and processes
•Advanced architecture
•Support for different MDM styles and levels
•Connectivity
Master Data Center (MDC) is part of the complete Ataccama family of products, providing functionality together with ease of use, broad compatibility, and the ability to customize the solution to meet users specific business needs.MDC is a platform optimized for demanding transactional environments that makes consistent, accurate, and up-to-date data instantly available across a wide range of internal systems and enterprise applications.
MDC is fast, reliable, and designed to integrate with user's existing infrastructure. Its advanced architecture and high-performance engine are designed for demanding real-time and near-real-time environments, where large number of records must be handled. It can instantly provide the accurate, integrated data to a wide variety of enterprise applications, such as CRM, analytical applications, or self-care systems.
MDC serves as the core platform for customer processes and client segmentation.It enables creation of unique data utilized in data mining models such as risks, trend predictions, irregularity detection, future value, and more.
MDC ships with pre-built vertical business models optimized for Product, Contact, and Customer business domains. Business processes can directly leverage deployment-ready master data management services, ranging from simple customer management to customer profile search, including unification with additional business entities.MDC uses parallel data processing methods to ensure scalability, and is designed to handle large data volumes in both online and batch processing modes. MDC is created to work seamlessly with existing systems, both external and internal, without requiring additional external tools or third party applications. It is supplied with a number of interface modules for simple integration into users existing infrastructure.
You may like to read: Top Master Data Management Software and How to Select the Best Master Data Management Software for Your Business