Review
Asset Bank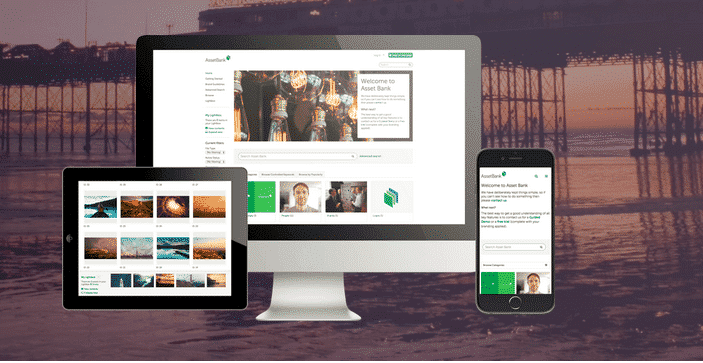 Overview
Asset Bank's Digital Asset Management Software create a fully searchable, categorised library of all your digital assets, from images to videos to simple documents. Safely manage and share your assets with colleagues and partners all over the world.
Digital Asset Management Software
Unlimited Users
LDAP Integration
Organizational Units
Multiple Lightboxes
Powerful Download Options
Customize
CMS Integration
Standard £295/mo
Enterprise £485/mo
Enterprise Unlimited £795/mo
Small (<50 employees), Medium (50 to 1000 Enterprise (>1001 employees)
Asset Bank offers its users all the digital asset management features that a company needs with a range of configuration options. Uploading files with Asset Bank is made easy whether starting from scratch or migrating from an existing system.
Asset Bank allows users to upload any file type, either one at a time, or in bulk, creating previews automatically. Some of the supported files are jpg, gif, bmp, png, raw for images, wmv, mpg, mpg4, mov for videos and pdf, doc, docx (Microsoft Word), xls, xlsx (Microsoft Excel), ppt, pptx (Microsoft PowerPoint), zip for documents.Asset Bank will automatically generate a suitable preview, whether the asset is an image, video, audio file or a document. For images this includes a 'large image zoom' to allow users to view detail prior to downloading.
A watermark is automatically added to prevent unauthorized use and protect copyright. Asset Bank also allows users to create additional attribute fields over and above the default set provided.Asset Bank allows administrators to set up as many quick download pre-sets as they wish. This then allows users to select an asset and have it converted to the appropriate dimensions, color space and file format to match their needs.
Aside from this, Asset Bank allows users to easily set up different user groups, each of which can have different permissions on folders of assets including which to view, download, upload and edit which some may require permission or approval from the administrator and be able to control them as well.
Lastly, Asset Bank provides a range of asset storage options to suit the organization's needs; on a server's hard disk, network or SAN, cloud storage via Amazon, via Box accounts or stored as BLOBs in the company's database.
You may like to read: How to Select the Best Digital Asset Management Software for Your Business and Top Free & Premium Digital Asset Management Software