Review
Apple Pay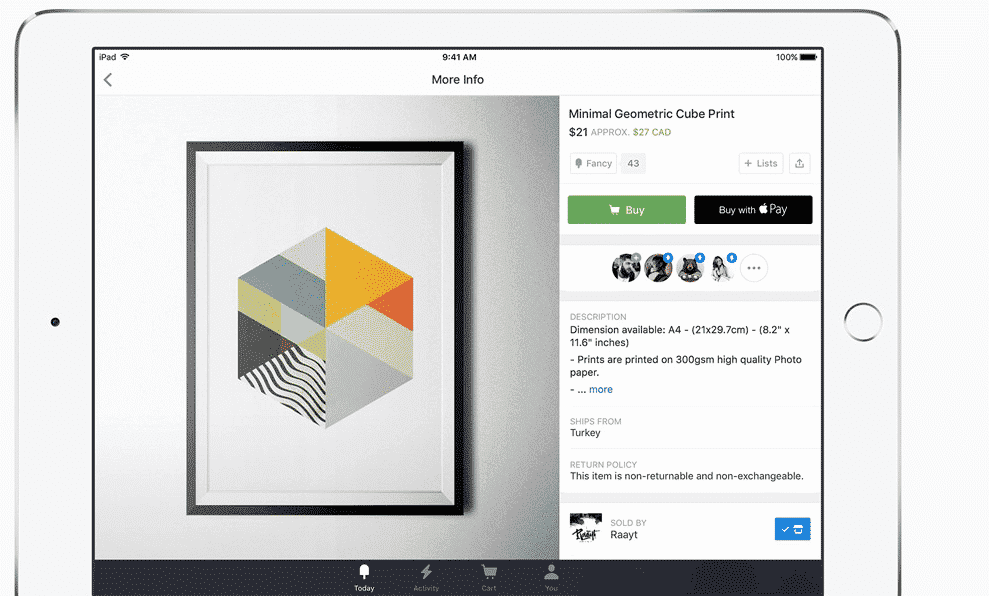 Overview
Apple Pay is simple to use and works with the devices you use every day. Easily pay with your credit and debit cards with just a touch. And because your card details are never shared by Apple when you use Apple Pay, making purchases with your iPhone, Apple Watch, iPad and Mac is the safer, more private way to pay.
Easier way to pay in stores
Easier way to pay within apps
Easier way to pay on the web
Privacy and security
Card addition without loss of benefits
Small (<50 employees), Medium (50 to 1000 Enterprise (>1001 employees)
Apple Pay is designed to facilitate its users to make secure purchases in stores, in apps and on the web. The payment service is simple to use and works with ordinary devices. Credit card payments can be made easily with just a touch.
And because card details are never shared by Apple, when Apple Pay is used to make purchases with iPhones, Apple Watches, iPads and Macs the process is safer and more private. Unlike paying with a physical card, using Apple Pay in stores happens in seconds. Users simply hold their iPhones near the reader then tap on the Touch ID with a finger or double-click the side button on their Apple Watches and then hold it near the reader.
The payment method can also be used to make easy and secure purchases in all kinds of apps, including apps on Apple Watch. Apple recently added a new feature to Apple Pay that allows users to use Apple Pay on the web in Safari. Irrespective of whether clients are using Apple Pay in stores and within apps or on the web, the payment method is secure. It uses a device-specific number and unique transaction code.
So card numbers are never stored on devices or on Apple servers, and when clients use it to pay, their card numbers are never shared by Apple with merchants. A client's most recent purchases are kept in Wallet for their convenience, but that's as far as it goes. However this Apple product is only available in Australia, Canada, China, France, Hong Kong, New Zealand, Russia, Singapore, Switzerland, UK and USA.