APL Logistics Delivers Industry Leading Logistics Services with Oracle Technology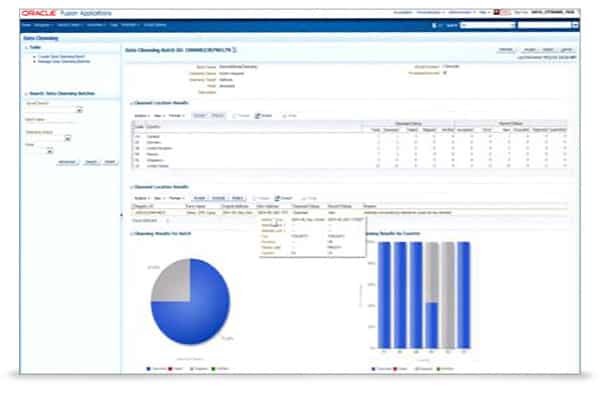 APL Logistics Delivers Industry Leading Logistics Services with Oracle Technology : APL Logistics is a global logistics specialist in the auto, consumer, industrials and retail verticals. It provides a comprehensive toolkit of services and customized technology solutions to help customers outperform their markets. Its range of services includes freight and transportation management, customs brokerage, warehousing, distribution and supply chain consulting. APL Logistics offers customized technology solutions and applications that help customers analyze and optimize their supply chains. Its Logistics SuperSuite initiative—a global, enterprise-wide upgrade of its technology platforms—uses Oracle Value Chain Execution applications.
"To support growth in our four verticals, we are strengthening our suite of technology solutions to support our customers' supply chain needs," said May Chew, Head, Technology Services for APL Logistics. "By collaborating with Oracle in developing innovative transport solutions, we enable our customers to outperform their markets through industry-leading transportation planning and execution capabilities."
APL Logistics launched ShipmentOptimizer in 2010 which is powered by Oracle Transportation Management. The solution optimizes shipment plans by maximizing load utilization and minimizing transportation costs while meeting lead time and capacity constraints. The APL Logistics ShipmentOptimizer serves leading shippers in North America, Europe and Asia and is currently dynamically regulating the product flows for a global fashion manufacturer, helping them to transform their supply chain. It has automated shipment planning and forecasting while dramatically reducing the optimization assessment time.
"Powered by Oracle Transportation Management, APL Logistics' ShipmentOptimizer delivers industry leading transportation planning capabilities to shippers," said Vijay Anand, senior director and global lead, Travel, Transportation, and Logistics, Oracle. "APL Logistics, a winner of Oracle's Travel and Transportation Industry Excellence Award, embodies the unique ability to fuse ingenuity with the right technology solutions to drive new opportunities for growth."
In 2013, APL Logistics deployed Oracle Transportation Management in North America, Europe, and Asia to optimize domestic land transportation. One of the world's largest chemical companies is using APL Logistics' services to reduce its transportation costs and improve supply chain visibility for its operations in China. The operations involve managing transportation across 30 trucking companies for thousands of orders annually.
As a result of APL Logistics' leading industry innovation and business leadership, Oracle has honored the company with its 2014 Travel and Transportation Industry Excellence Award. The annual awards recognize successful transformation and leadership in the travel and transportation industry.
"APL Logistics is a prime example of a customer with strong leadership and a vision that technology innovation can support. Oracle has worked closely with APL Logistics to deliver the key capabilities APL Logistics needed for its logistics transformation initiative," said Shaun Han, vice president, ASEAN, Oracle. "Oracle values its relationship with APL Logistics and is delighted to recognize it with the Industry Excellence Award for 2014."