Amnesty International uses RapidMiner to maximize donor engagement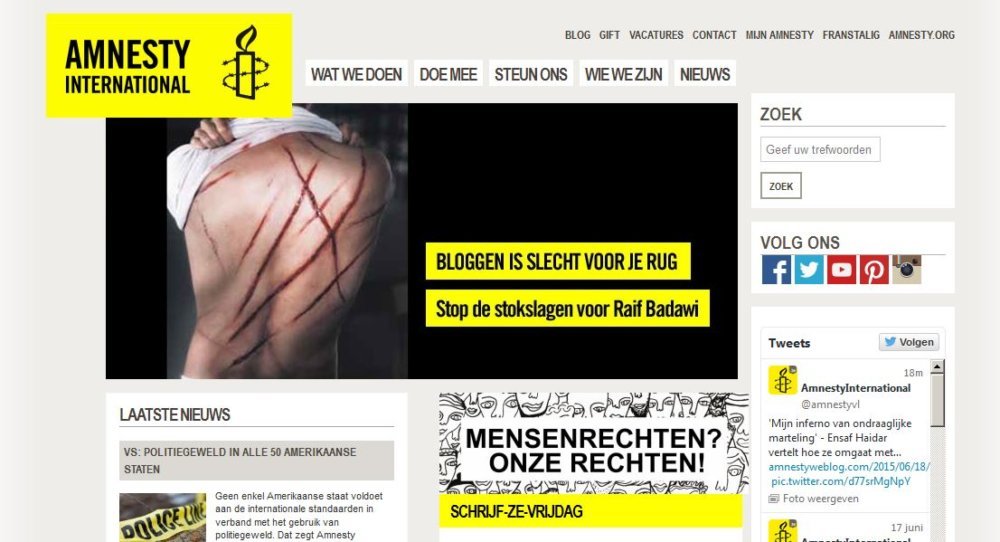 Amnesty International uses RapidMiner to maximize donor engagement : Amnesty International, is a global movement of more than seven million people, campaigning for a world where human rights are enjoyed by all. As a non-profit, the organization relies heavily on individuals to help fund the organization's extraordinary social impact for justice and freedom. Amnesty International Belgium, Flemish section uses a CRM system to extend the relationship lifecycle with its dedicated donor network. While a CRM system is a key component to tracking donations, AIB wanted to improve its performance by using modern data analytics methods. AIB selected RapidMiner, by applying RapidMiner analytic clustering and scoring over relationship lifecycles, or "supporter journeys," AIB is now testing intelligent segment outreach to maximize donor engagement by tracking how long a donor has participated, and customizing contact frequencies month by month. The data analytics engine analyzes and reports evolution in recurring donor bases, benchmarks against other organizations willing to share donor data and serves as an engine for automating supporter journeys.
"RapidMiner freed us from IT," explains Ilja De Coster, Amnesty International Belgium's in-house fundraising consultant. "I'm not a data scientist, so what used to take weeks of interacting with programmers not understanding my needs as a marketer, now takes half a day with RapidMiner."
RapidMiner is a Modern Analytics platform that significantly accelerates productivity from data prep to predictive action with prebuilt models and one-click deployments. RapidMiner enables anyone to make the most of all data in all environments, by providing a powerful code-free advantage and the wisdom of over 250,000 users around the world. RapidMiner is used to predict donor responses to telemarketing calls or direct mailings once they have signed a petition or stopped giving, improving the cost-effectiveness of fundraising efforts. What's more, timely automation ensures donors aren't mistakenly re-solicited once they begin donating, which was a problem with the previous system that took several weeks to produce follow-up lists. In that way the timeliness of RapidMiner will contribute to higher satisfaction ratings from Amnesty International Belgium's donors.
"RapidMiner is fast becoming the driver and engine of our fundraising operation," added De Coster. "And, now that we've been using the platform at the local level, internationally, several other non-profits are looking to use it as well."
AIB is also exploring additional applications using RapidMiner including anomaly detection to identify significant changes in donation behavior by individual donors, pattern recognition and churn detection.
You may also like to read, Predictive Analytics Free Software, Top Predictive Analytics Software, Predictive Analytics Software API, Top Free Data Mining Software, Top Data Mining Software,and Data Ingestion Tools.
Top Predictive Lead Scoring Software, Top Artificial Intelligence Platforms, Top Predictive Pricing Platforms,and Top Artificial Neural Network Software, and Customer Churn, Renew, Upsell, Cross Sell Software Tools
More Information on Predictive Analysis Process
For more information of predictive analytics process, please review the overview of each components in the predictive analytics process: data collection (data mining), data analysis, statistical analysis, predictive modeling and predictive model deployment.