Review
Altoros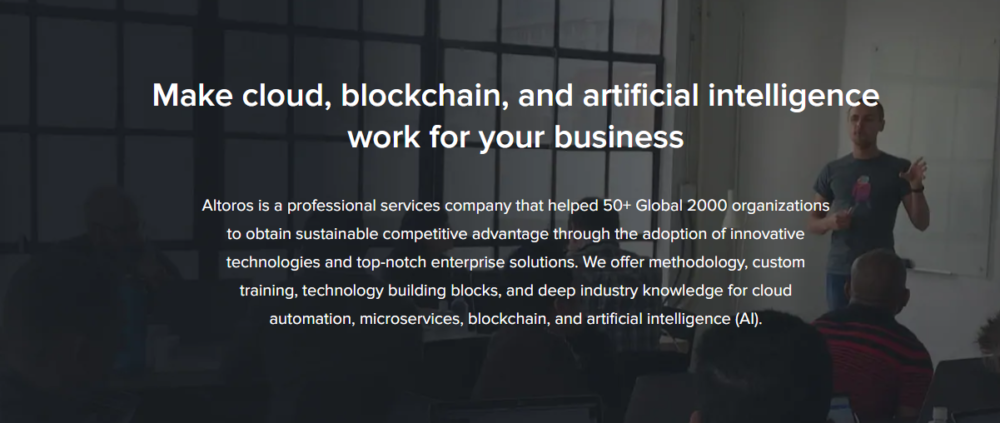 Overview
Altoros is an experienced IT services provider that helps enterprises to increase operational efficiency and accelerate the delivery of innovative products by shortening time to market.
Artificial Intelligence Consulting Providers
Altoros is a 300+ people strong consultancy that helps Global 2000 organizations with a methodology, training, technology building blocks, and end-to-end solution development.
The company turns cloud-native app development, customer analytics, blockchain, and AI into products with a sustainable competitive advantage.
Assisting enterprises on their way to digital transformation, Altoros stands behind some of the world's largest Cloud Foundry deployments.