Al-Futtaim Drives Procure-to-Pay Efficiency with Ariba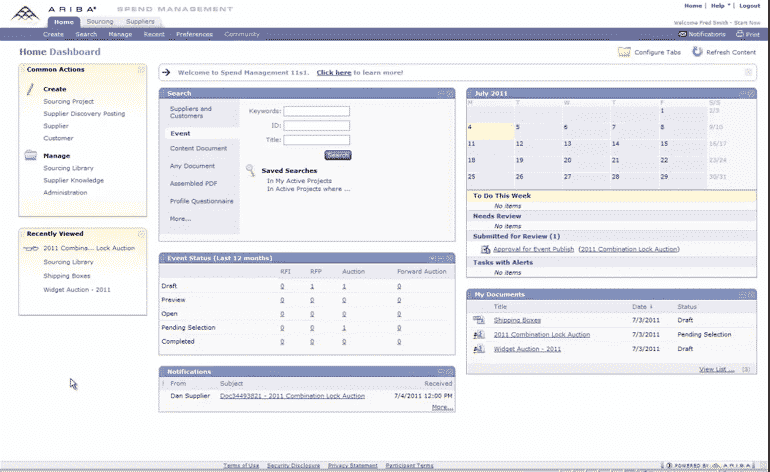 Al-Futtaim Drives Procure-to-Pay Efficiency with Ariba : Procure-to-pay efficiency is something many companies dream about. But with the help of Ariba, Al-Futtaim Group is making it a reality. Al-Futtaim is leveraging the world's business network to fuel an automated procure-to-pay process that delivers game-changing improvements. As a diverse automotive company going through a rapid phase of growth, Al-Futtaim understands the need to keep things moving. So when manual processes and lack of standardization began to hamper its procure-to-pay operations, the company set out on a new course.
"We needed to gain better visibility into and control over our spend," said Asad Zaidi, director of Procurement and Performance Improvement, Automotive Division, Al-Futtaim. "And we knew that in order to achieve this, we'd need to automate our operations."
The company tapped into the Ariba Network and the cloud-based applications for procurement and invoicing delivered on it, and laid out an aggressive plan to:
• Create a standard, best-practice procure-to-pay process that would provide a clear view into spend and contracts and improve controls and compliance
• Enable suppliers to collaborate electronically on everything from sourcing and orders to invoicing and payment
• Give business users a friendly, consumer-like experience by enabling them to procure through catalogs
• Digitize invoices to reduce errors and inefficiency
"We needed to change the way we did business," said Zaidi. And since Al-Futtaim implemented Ariba solutions, that change has come. Today, the company has a uniform and centralized process for purchasing goods and services across its operations. It has all but eliminated manual purchase orders, and the majority of its invoices are received and processed electronically.
"Al-Futtaim operates one of the most efficient and effective networks of automotive companies in the Gulf region," said Tim Minahan, senior vice president, Ariba. "In leveraging Ariba's business network and the cloud-based applications delivered on it, the company is driving new levels of efficiency that enhance its performance and the value it delivers to its customers."