Review
AKA Enterprise Solutions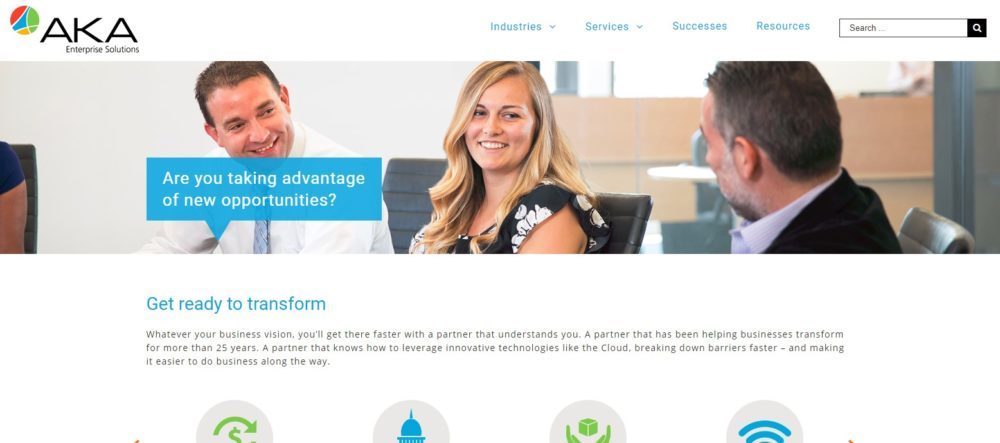 Overview
AKA innovate by using the power of the Cloud and other transformative technologies like Microsoft Dynamics to deliver solutions that start returning on your investment right away.
MicroSoft Dynamics Partner
• "App-centric" model
• Focused on specific needs
• Manage finances and operations
• Support for customer relationships
What is best?
• "App-centric" model
• Focused on specific needs
• Manage finances and operations
• Support for customer relationships
What are the benefits?
• A Customer Portal featuring a self-service knowledge base and community forum.
• Business intelligence that collects data from different sources and offers and marketing effectiveness.
• PowerApps and Power Flow, which make it easy for users to create their own web and mobile apps to customize Dynamics 365.
• AppSource, a resource for users to try and buy additional applications that expand on the capabilities of Dynamics 365
Finding it difficult to capitalize on new opportunities and deliver an unforgettable customer experience? Are your efforts to grow or expand being held back by old technology or outdated processes? Regardless of how you define transformation for your organization, you'll get there faster with a partner that understands your business, your industry, and your unique challenges. Imagine what you could achieve with a partner that leverages technology and deep industry know-how to help you reach your goals faster, breaking down barriers and making it easier to do business along the way.
To have the freedom to innovate, you need more than just applications like CRM or ERP–and you need more than just a CRM or ERP services company. You need a partner that specializes in Cloud business consulting, strategic road-mapping, upgrades and custom development, utilizing transformative technologies like Dynamics 365 to deliver to you a solution that starts delivering a return on your investment right away and the company is AKAS Enterprise.
Microsoft Dynamics 365 is a Cloud-based solution that integrates ERP and CRM capabilities, along with professional-grade business intelligence, marketing, and service. Microsoft Dynamics 365 provides the advantages of the Cloud, paired with the power of proven Microsoft technology.
With the Cloud, organizations can pay for only what they need and eliminate (or greatly reduce) IT costs while still being able to take advantage of the power of Microsoft ERP2, Microsoft CRM3, and other business applications.
You may like to red: Top Microsoft Dynamics Implementation Partners