Airbus Defence & Space uses SAP S/4HANA as Its Digital Core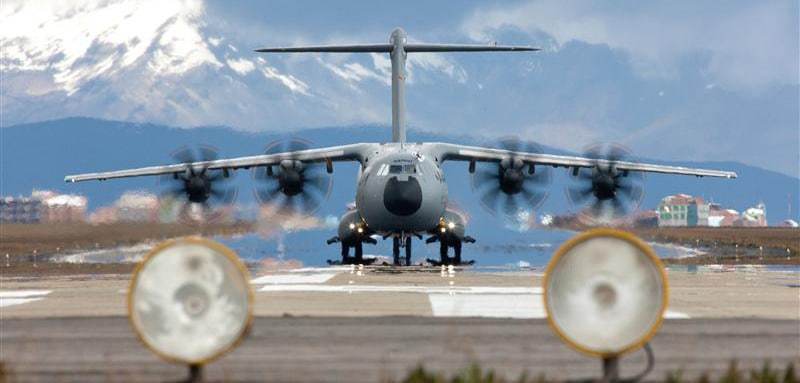 Airbus Defence & Space uses SAP S/4HANA as Its Digital Core : Airbus Defence & Space Optronics is now using SAP Business Suite 4 SAP HANA (SAP S/4HANA) software. The system conversion to SAP S/4HANA as Airbus DS Optronics' digital core marks a major milestone within the group's financial digitalization initiative. As part of the project, SAP HANA replaced the database previously used by the company.
"With SAP S/4HANA we are helping our customers evolve in the digital economy with an offering that digitizes end-to-end operations and provides the most value," said Markus Schwarz, senior vice president and general manager for SAP S/4HANA, SAP. "SAP S/4HANA is the first and only digital core that can drive continuous, repeatable and scalable digital transformation across the entire enterprise. We are committed to helping enterprises drive unprecedented business value with innovative use cases in core business areas, such as finance, to take full advantage of a simplified data architecture and a responsive user experience."
SAP S/4HANA offers numerous advantages to Airbus DS Optronics such as the use of the SAP Fiori user experience, which provides the company with real-time visibility into all major key metrics. The new solution helps increase the efficiency of financial and controlling processes, and represents a move toward an end-to-end, fully digital financial process. For example, SAP S/4HANA helps make the reporting processes for controllers easier by eliminating redundancy and reconciliation efforts, enabling them to spend more time on core tasks. In addition, cost centers now profit from full insights into all figures needed for planning.
Real-time data access and high performance are some of the improvements SAP S/4HANA has delivered to Airbus DS Optronics. Critical key figures such as sales forecasts and project cash flows for reports and presentations are now available instantly, and planning processes are now quicker because long loading times have been eliminated. Everything can now be done on the fly, a crucial factor in the aviation industry.
"Our entire key company's figures are now primarily running on SAP systems," said Jochen Scheuerer, director, Information Technology, Airbus DS Optronics. "I am pleased that such an important part of Airbus DS Optronics' overall digitalization has been completed with high quality, on time and on budget."
The project, including system conversion, was completed by SAP Consulting in less than five months. Airbus DS Optronics is now well positioned for the start of the 2016 financial year, and the company plans to expand SAP S/4HANA as its digital core to other areas of the business in 2016.