Review
AIMS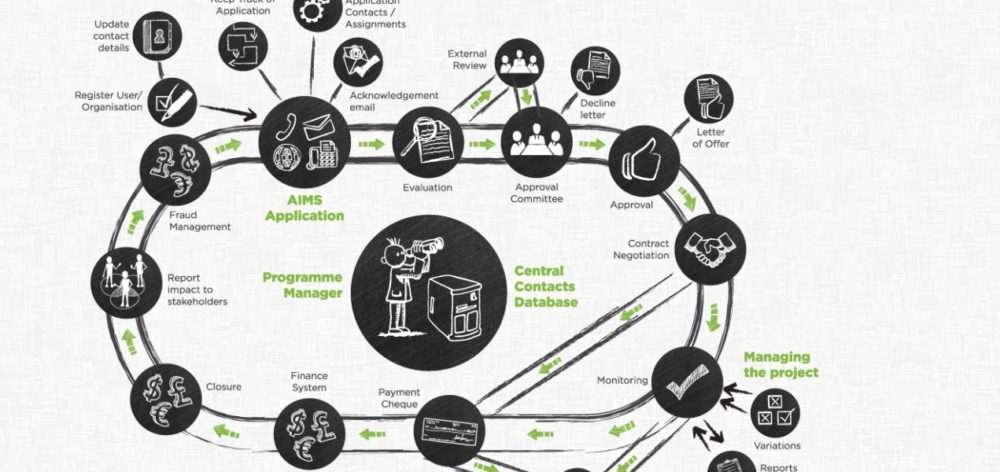 Overview
AIMS is a scalable platform that grows with your organisation, enhancing user experience and giving you valuable insights on your programme effectiveness.
Grant Management Software
•Flexible workflow
•Easy to build smartforms
•Access control
•In-built CRM
•Document Management
•Meetings
•Project costs and claims
Small (<50 employees), Medium (50 to 1000 employees), Enterprise (>1001 employees)
What is best?
•Flexible workflow
•Easy to build smartforms
•Access control
•In-built CRM
•Document Management
•Meetings
What are the benefits?
•Enhanced speed and quality of the work processes
•Better information for internal use and external parties
•Improved productivity and efficiency
•High quality data and insights
Grant management is evolving in an increasingly complex global environment with growing pressure for transparency and verifiable accountability from a range of stakeholders. There is a big challenge to establish common processes and best practices in evaluating and tracking the effectiveness of a grant schemes.AIMS comes in hand to solve many challenges experienced in tracking the effectiveness of various grant schemes.AIMS Grant and Programme Management Software makes it possible to award and monitor your grants more efficiently: automating end-to-end processes to make them faster and more effective and capturing greater evidence of the impact for reporting to stakeholders. AIMS is an enterprise wide system specifically designed for the needs of funding and grant making organisations. It is a complete end-to-end solution that controls every stage of the grant life cycle, from initial request, through assessment and recommendations, to authorisation, payment and the subsequent reporting on your KPIs, outcomes and overall impact. With Flexible workflow tool one can define and change their workflow based on their grant schemes and to reflect best practices with this flexible workflow tool.Other than the workflow tool,AIMS has an access control tool which defines who has access to specific functions of the system using AIMS permissions. These can be set up by user, by role and by grant programme.Customisable reports on the other hand provides browser-based analytics and reporting, including operational and dashboard reporting, giving a complete control in creating and tracking applications with secure, role-based access and various views.