Review
AgentBot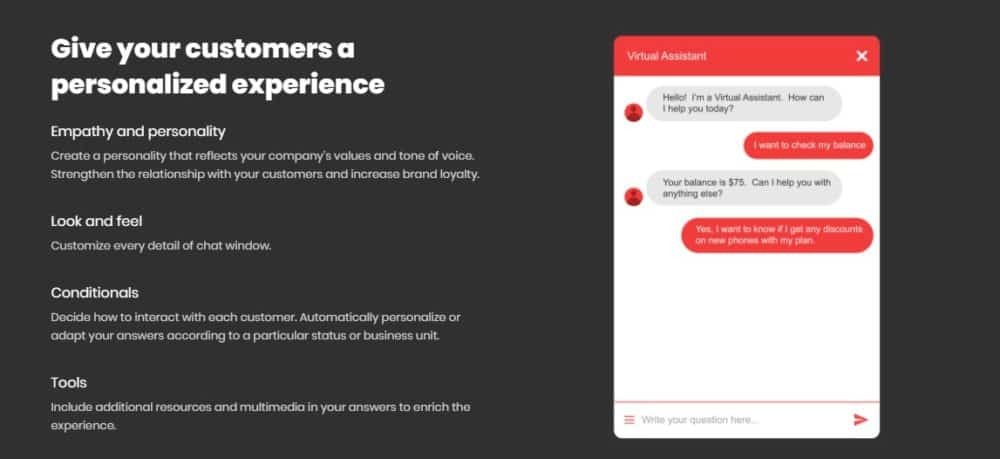 Overview
Aivo's suite of products address the challenges of enterprise customer care. The Aivo software suite–which includes Agentbot, Live, Voice and Help–allows companies to unify customer support solutions, while easily adding and adapting functionality to meet changing business needs.
• Natural dialogue
• Context and coherence
• Continuously evolve
• Predict
Small (<50 employees), Medium (50 to 1000 Enterprise (>1001 employees)
What is best?
• Natural dialogue
• Context and coherence
• Continuously evolve
• Predict
Agentbot is an automatic customer solution provider that uses artificial intelligence. Agentbot enable companies increase customer satisfaction by offering interactive experience for their customers.
Agentbot integrates CRM and ERP to its system and offer a no wait service for your customers 24/7. Response via Agentbot is real time therefore improving customer support. With Agentbot, companies can optimize on their resources by reducing human support and resolving problems instantly.
This increases the company's cross sell, up sell and total sale therefore generating leads and making the company more proactive. Agentbot allows a company to speak naturally with its customers as it understands what you customers require from the initial interaction. The natural dialogue feature from Agentbot makes it to understand natural language and several ways to ask questions.
Whether your customers use slang, conversations that contain grammatical errors, typos, regionalisms or other language deformations, Agentbot understands it all. The context and coherence feature from Agentbot provides a memory state to maintain coherence in the long conversations.
The channel is recognized by Agentbot and data obtained so as to provide a personalized solution for your customers. Agentbot continuously evolve the learning of algorithm, proprietary meaning and dictionary in real time using the machine learning. The prediction feature enabled by Agentbot allows suggestion of answers to related content that is based on similar interactions with other customers in cases when it does not have the requested answer or information.