Review
Adobe XD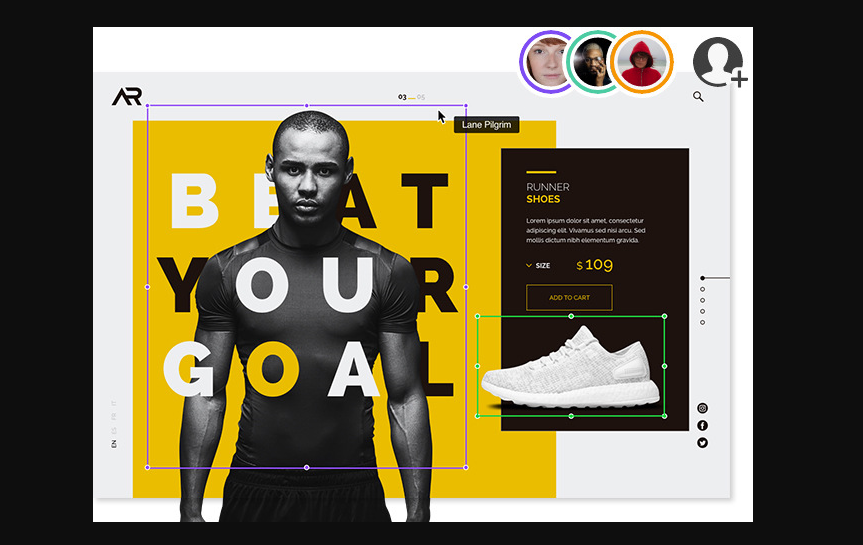 Overview
Adobe XD is an application made for creative teams, designers, and organizations that need to design at scale.
• Components with override support
• Responsive resize
• Wire prototype flows
• Auto-animate
• XD Starter plan – free
• XD - $9.99/mo/user
• XD for teams - $22.99/mo/user
Small (<50 employees), Medium (50 to 1000 Enterprise (>1001 employees)
What is best?
• Fixed position setting
• Overlay support
• Web-based design specs for developers
• Document history
• Multilanguage support
• App integrations
What are the benefits?
• Share your designs and prototypes securely with stakeholders
• Create and manage a design system to quickly scale your work
• Add components, linked assets, and other design elements for team members to reuse
• Get full support for creating and managing a design system
Adobe XD is an application made for creative teams, designers, and organizations that need to design at scale. Adobe XD helps you to wireframe, present, design, prototype, and share amazing experiences for mobile, web, voice, and many more all in one app. With Adobe XD, you have everything needed to work more efficiently, collaborate effortlessly, and create and manage your design system.
Nevertheless, Adobe XD offers you with intuitive tools that help you to design and prototype fast, while eliminating tedious manual tasks, and creating experiences that adapt to any size screen. Some of the features offered by Adobe XD include design systems, responsive resize, assets panel, auto animate, overlay support, cloud documents, and private invitations.
The responsive resize feature allows you to resize groups of objects for different size screens easily and maintain relative placement and scalability. With the assets panel feature, you can make character styles and colors easily available for reuse. On top of that, the feature enables you to edit any color or character style in the panel and the changes will update throughout your document.
The auto-animate feature allows you to auto-animate micro interactions across artboards. The overlay support feature allows you to add support for menus, dialogs, virtual keyboards, and other visual elements quickly that overlay your content. The cloud documents feature enables you to save your work as a cloud document to quickly share with collaborators and use as your single source of truth. Lastly, the private invitations feature allows you to choose to restrict access to your shared work by privately inviting named stakeholders.