Adlens use Adaptive for Streamlined Planning and Financial Clarity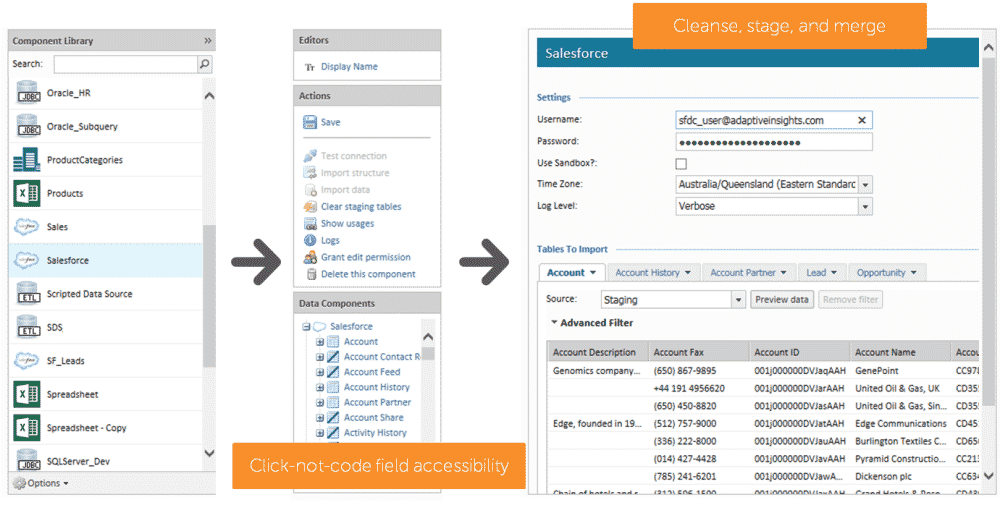 Adlens use Adaptive for Streamlined Planning and Financial Clarity : Adlens, a UK-based adjustable focus eyewear company, has used Adaptive to deliver greater accuracy and speed in its financial planning to support the company's global expansion. With Adaptive, Adlens is able to effectively address new complexities associated with international growth, and focus more on strategic analysis and improved decision making.
"We needed a solution that would accelerate how we utilize our data to make decisions in an international, multi-currency environment; a solution we could grow with," said Ash Mehta, Chief Financial Officer of Adlens. "With Adaptive we can do in-depth analysis for each territory where we have a presence – whether that's cutting the data by revenue, product, or sales channel to better understand costs and margins across different dimensions. The results of the analysis have proven to be invaluable, affording us a greater understanding of the business internationally, including where funds could be invested or costs reduced for better investment returns."
As Adlens moved from research and development to a successful product line launch, the company opened new offices worldwide, ramped up staffing, and developed new product lines. However, the company's growth and success introduced new complexities for developing plans and measuring performance, and it became clear that Excel was no longer suitable for its financial planning and reporting. Adaptive drastically shortened the whole planning process for Adlens, eliminating the time spent aggregating and consolidating spreadsheets, and increased the throughput of reporting from several days to just hours. As a result, Adlens has been able to analyze the productivity of its sales teams worldwide and create comprehensive plans and budgets to scale the business and make better decisions.
Consequently, the more detailed budget achieved by Adlens has helped the finance department gain greater responsibility and accountability. Not only was the Adaptive implementation completed within six weeks, but in just an hour the budget holders had grasped the essentials. The familiar and friendly user interface played a critical role in acceptance from multiple stakeholders, and has helped the business to have a more informed discussion based on real numbers.
"We're delighted to have helped Adlens through this exciting time of international expansion," said Ian Preston, VP Sales UK & Ireland for Adaptive Insights. "It's especially important for companies growing and moving into new markets to have complete cloud visibility and control over their finances and business performance to ensure expansion strategies are successful and companies reap good returns on their investments."
Adaptive Insights is the worldwide leader in cloud corporate performance management (CPM) and business intelligence (BI). Via its software as a service (SaaS) platform, the company offers capabilities for budgeting, reporting, consolidation, dashboards, and business intelligence that empower finance, sales, and other business leaders with insight to drive true competitive advantage.
Co-founded in 2005 in Oxford, England by businessman and philanthropist James Chen, Adlens is the global leader in adjustable focus eyewear. Its highly skilled team of engineers, eyecare professionals and designers has developed a completely new category of vision correction. Adlens is a commercial business with a social soul.