Review
Active Intelligence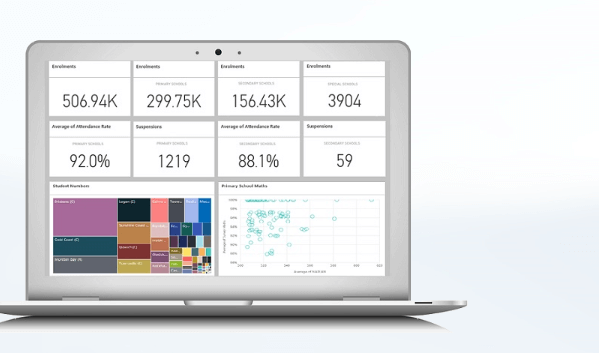 Overview
Active Intelligence provides powerful featured rich Business Intelligence Solutions which is secure, scalable, simple to use and yet affordable to all size of businesses.
Business Intelligence Software
•Unlimited Dashboards
•Available for iPad and WEB
•Synchronized with Excel
•BSC Preloaded Templates
•Balanced Scorecard
•SSL Secure Protocol
•Export All Reports to PDF
Small (<50 employees), Medium (50 to 1000 employees), Enterprise (>1001 employees)
What is best?
•BSC Preloaded Templates
•Balanced Scorecard
•SSL Secure Protocol
•Export All Reports to PDF
What are the benefits?
• Brings together all your data from different sources
• Allows you to create, analyze and distribute your information intelligently
• Dynamic, fast and lightweight engine
• Allow you to drive intelligent decision making
• Pulls together reporting and data visualization to provide a dynamic snapshot of your organization
Active Intelligence is a web based Business Intelligence Solution (BI solution) which lets its users actively manage their clients which in turn allowing businesses to serve their clients in the best possible way by providing Comprehensive Reporting and Visualization tool with Analytics capabilities for all business answers.
For developers, Active Intelligence have BI-Experts.org forum enabling developers to get involved in discussions with Active Intelligence Server development team to get the best solution and to get connected with likeminded people to get into detail discussion on specific topics. This allows users to create their very first reports to a very advance queries that will benefit the company.
On the other hand, Active Intelligence provides its end users the help in finding the right business answers from different sources of raw data to make informed decision. Active Intelligence Server enables end users to create their very own customized visualization in minutes vs. hours even without the need of having programming or IT skills required on their end. Active Intelligence empowers end users with powerful yet simple to use Reporting and Visualization tool to get meaningful information and better insights.
Active Intelligence will deploy securely the company's open source BIRT, Jasper and Pehtaho Reports. Easily share, scheduling, manage all business reports, data visualizations, analytics and findings with the whole team or department as needed. This is to ensure that every member gets the whole picture and be able to establish better decisions for the business. And with Active Intelligence's intuitive design, simple to use platform, secure and scalable features, users will not have a hard time managing all of their data.
You may like to read: Open Source, Free and Top Dashboard Software and How to Select the Best Dashboard Software for Your Business