Review
Active Collab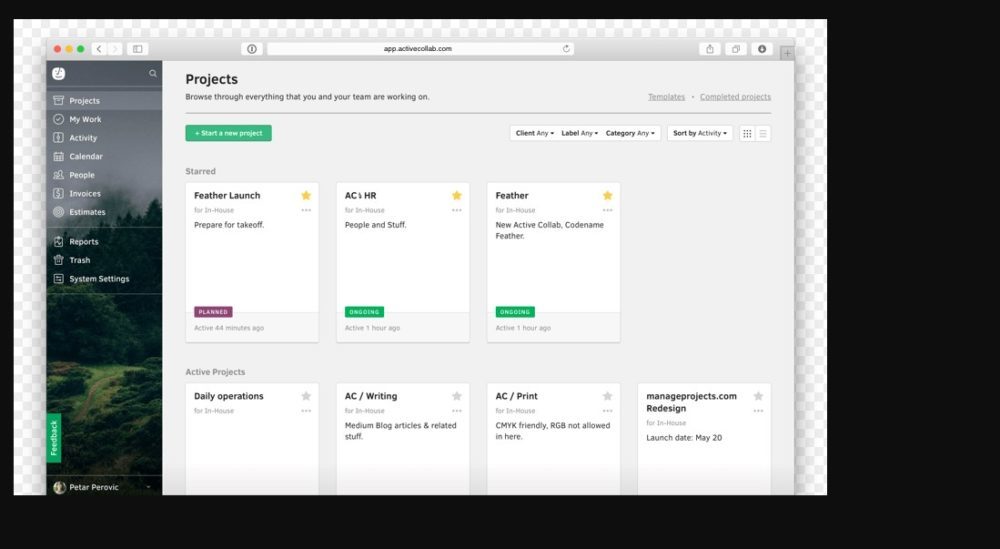 Overview
Active Collab helps your team stay organized when you outgrow email. But it's so much more than that with plenty of neat add-ons, it's a one-stop solution for all your business needs.
Project Management Software
• Task Management
• Team Collaboration
• Time Tracking
• Invoicing
• Manage projects from your inbox
• Project cost estimates
• Reports
• Themes
• 5 members - $25/month
• 15 members - $49/month
• 30 members - $99/month
• 60 members - $199/month
• ∞ members - $299/month
Small (<50 employees), Medium (50 to 1000 Enterprise (>1001 employees)
What is best?
• Task Management
• Team Collaboration
• Time Tracking
• Invoicing
What are the benefits?
•Your work in one place
•Task filtering
•Seamless workflow
Active Collab helps users' team stay organized when the users' outgrow email with plenty of neat add-ons for a one-stop solution for all the users' business needs. Active Collab runs in the cloud like most browser apps today, but users can also install it on their own server.
With Active Collab, stay on top of the users' work while juggling between multiple projects. Each project has task lists and everything else that goes with it from files and discussions to time records and expenses. Communication is what makes or breaks any project that's why, Active Collab was designed to help people connect and stay on the same page.
Active Collab lets users track the time they spend working and bill their clients accurately. Users can even set different hourly rates for companies and projects where users' hard work isn't free. To help users cash in on all their efforts, Active Collab can create and send invoices with their own branding in a matter of minutes. Users can manage projects from their inbox to create tasks and post comments directly from their email, without opening Active Collab.
Active Collab helps users to estimate project cost so users can create cost estimates and pitch them to clients. If the proposal gets approved, users can convert it to a project and start working right away. Users can also get the information they need by running a report to list all open tasks, the team's workload, or the estimated time to complete a project.
You may like to read: Free & Top Task Management Software, Top Retail Task Management Software and How to Select the Best Task Management Software for Your Business