Actian PSQL v12 Provides Lightning-Fast Reporting and an Analytics for Embeddable Database Customers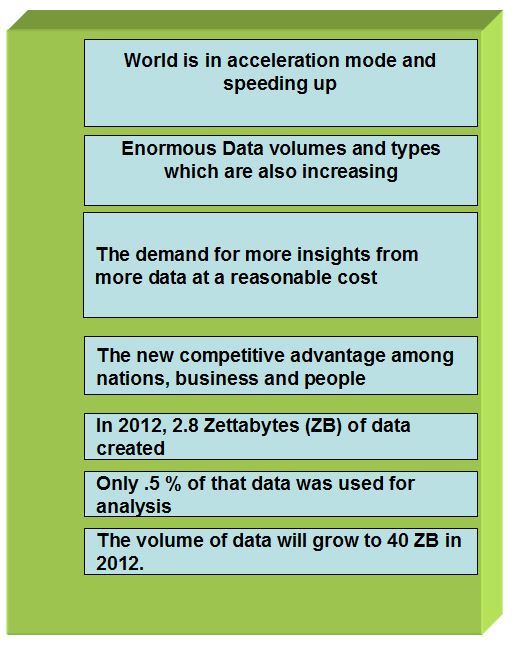 Actian PSQL v12 Provides Lightning-Fast Reporting and an Analytics for Embeddable Database Customers : Actian PSQL v12, the latest version of the high-performing, low-maintenance embeddable database management system, which now includes access to the Actian Analytics Platform for PSQL, giving thousands of users extremely fast reporting and data analytics capabilities not typically available through embeddable databases.
Actian Analytics Platform for PSQL provides users with a high-performance reporting solution, the tools to combine PSQL data with a number of other data sources, and the ability to perform complex queries and analytics algorithms. From reporting to analytics solutions, Actian Analytics Platform for PSQL uses the same easy-to-use visual workbench, negating the need to learn new programming languages. The result: a platform that can grow with user requirements, and that delivers high-speed reporting, split-second query performance and accurate and timely analytics results.
"Our PSQL customers, many of which have been with us for more than 30 years, have based their business on our technology. It is important to us that we continue to provide them with the most up-to-date features they need to be successful, while giving them access to technology that could positively impact their businesses in the future," said Paul Lawes vice president of Actian Customers for Life. "Many PSQL customers have massive amounts of data stored in their systems. They know they could benefit greatly from combining additional sources of data and applying advanced analytics. But, like so many organizations, they do not have a clear path to the desired analytic outcomes. By offering access to Actian Analytics Platform for PSQL, we're enabling them to solve challenging reporting problems today and execute business-changing analytics programs tomorrow."
Actian PSQL v12 also includes the following features that enable users to shift from physical hardware to virtual machines and from on-premises to cloud environments, supports traditional and mobile users, and helps customers expand from local to global markets.Virtual Machine Live Migration Support: A virtual machine with PSQL v12 Server or PSQL v12 Workgroup can be migrated without invalidating the PSQL license.
Online Defragmenter: PSQL v12 database files can be defragmented without any engine down time. Reads and writes can operate continuously during defragmentation. The Defragmenter GUI will detect data files in use and can analyze fragmentation levels of files, allowing users to focus on the biggest problems first.
Unicode Support: PSQL v12 expands its multilingual support by providing SQL storage for wide-character data. With PSQL v12, the SQL layer provides access to Btrieve data in the form of new relational types NCHAR, NVARCHAR and NLONGVARCHAR. PSQL v12 also includes a new ODBC Unicode Interface driver.
Actian transforms big data into business value for organizations of all sizes, no matter where they are on their analytics journey. With the Actian Analytics Platform, Actian has delivered the world's first end-to-end analytics platform built to run 100 percent natively in Hadoop.