Review
AceProject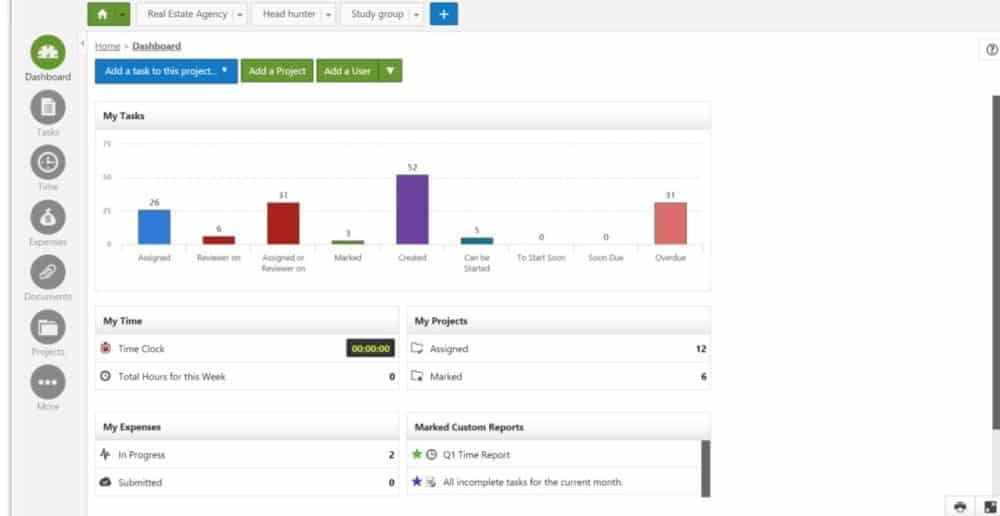 Overview
AceProject Mobile enables anyone to manage projects, without any profesionnal project management knowledge required. This project collaboration software offers tons of features, including Project Management: Project tracking, project portfolio management, task management (to-do, task manager), task dependencies.
Task Management Software Free
• Project Tracking
• Gant Charts
• Project Templates
• Basic- Free
• Standard - $19/month
• Advanced - $39/month
• Silver - $59/month
• Gold - $99/month
Small (<50 employees), Medium (50 to 1000 Enterprise (>1001 employees)
What is best?
• Project Tracking
• Gant Charts
• Project Templates
What are the benefits?
•Manage your tasks, timesheets, documents and expenses
•Streamlining and centralizing communications
•Streamline the project management process
•Visually track project and task progress, view deadlines and task dependencies
Aceproject is an online app that helps project teams with task management, collaborative work and shared visibility on team projects. It has a well-designed interface that provides the project team with a quick and complete view of the project aspects in a centralized view including a dashboard, Gantt Chart and Timesheet.
Its Project module provides a complete overview of the project along with a view of its progress. It includes an interactive Gantt Chart the provides a view of mapped tasks with inter-dependencies, deadlines and current progress. Templates are also available for more standardized reporting and maintenance of project information.Its Task management features allow the project team to easily organize and track assigned tasks, automate reminders for recurring tasks and create and store customized reports including fields, filters and sorting order.
The team's timekeeping and time tracking can also be managed through Aceproject with controls on approvals and reporting for accounting, review and project costing.Aceproject also serves as a document sharing application allowing project members to upload documents organized with their corresponding related projects and tasks, labeled with correct versions for better tracking as well as a locking feature for security options. Aceproject's Expenses feature allows the project manager to track, control and generate reports for project expenses.
You may like to read: Free & Top Task Management Software, Top Retail Task Management Software and How to Select the Best Task Management Software for Your Business