Review
Predixion Insight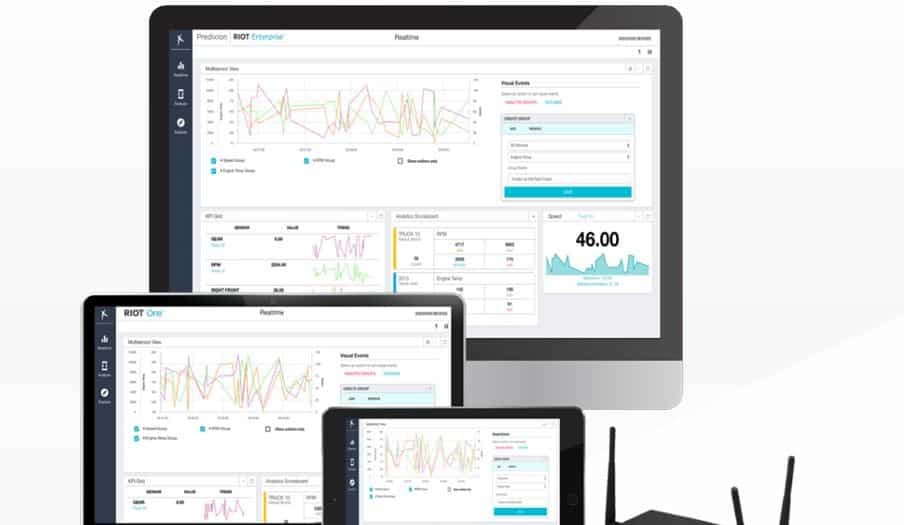 Overview
Predixion Software helps our partners and customers make sense of the deluge of data produced by the Internet of Things by enabling real-time, visual analytics on any device, at the edge of the Internet.
Real-time and historical data blending
User-created rules
Real-time advanced analytics models at the edge
Small (<50 employees), Medium (50 to 1000 employees), Enterprise (>1001 employees)
Predixion RIOT delivers impact in every layer of your IoT system, whether it's deployed by OEMs on the device itself with RIOT Nano, embedded by OEMs on the IoT gateway with RIOT One, or delivered to the enterprise with a global view across all connected assets in the organization with RIOT Enterprise. Predixion Insight is designed for business analysts and other non-technical users to enable broader adoption of predictive analytics, but is powerful and flexible enough for data scientists. In addition, Predixion expedites the "Last Mile of Analytics" – the deployment of powerful predictions directly to the people who need them to take action – so the value of being predictive is realized immediately. More than 200 companies rely on Predixion to help drive better decisions every day. With Predixion's integration into Microsoft Excel, companies can build powerful models in a familiar environment. The platform is natively integrated with the Microsoft Business Intelligence stack and is fully integrated with Microsoft SQL Server, PivotalHD and Pivotal Greenplum, "R" Programming Language, Cloudera EDH and Impala, and open source Hadoop with HIVE, with additional analytic platforms on the roadmap. Predixion Insight has an advanced deployment framework designed to simplify the process of sharing models across an enterprise, automating predictions directly from source data to line-of-business applications, BI platforms, clinical systems and Predixion's own thin client app for PCs and mobile devices, eliminating complexity from the end-user experience. Predixion Insight allows companies to create portable analytics solutions within weeks instead of months. Its patent-pending Machine Learning Semantic Model (MLSM) encapsulates workflow and enables portability and repeatability of predictive applications, provides big data predictive analytics on multiple algorithm libraries including Mahout via Excel modeling environment and deploys powerful predictions directly to the people who need to act on them.
You may also like to read, Predictive Analytics Free Software, Top Predictive Analytics Software, Predictive Analytics Software API, Top Free Data Mining Software, Top Data Mining Software,and Data Ingestion Tools.
Top Predictive Lead Scoring Software, Top Artificial Intelligence Platforms, Top Predictive Pricing Platforms,and Top Artificial Neural Network Software, and Customer Churn, Renew, Upsell, Cross Sell Software Tools
More Information on Predictive Analysis Process
For more information of predictive analytics process, please review the overview of each components in the predictive analytics process: data collection (data mining), data analysis, statistical analysis, predictive modeling and predictive model deployment.