Data Connector pairs the power of 1010data with Logi's self-service analytics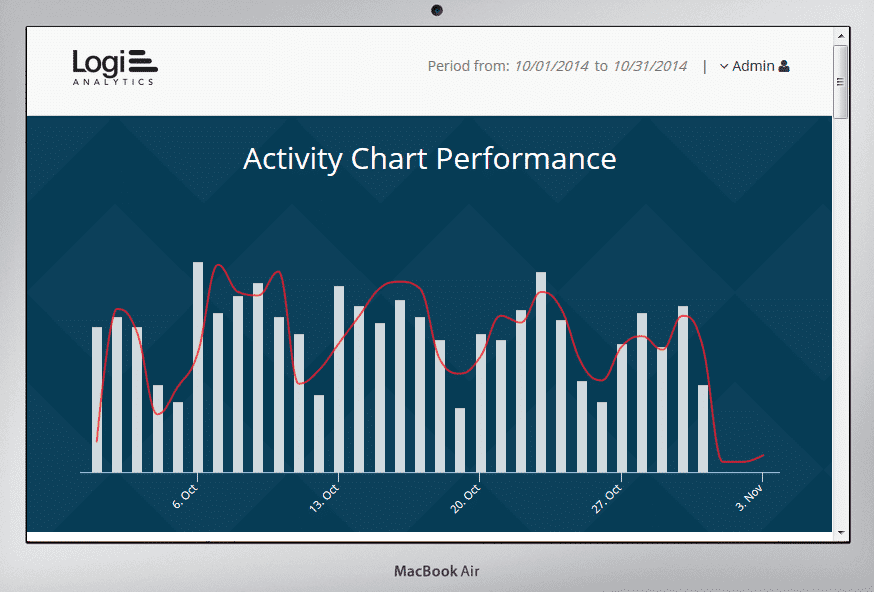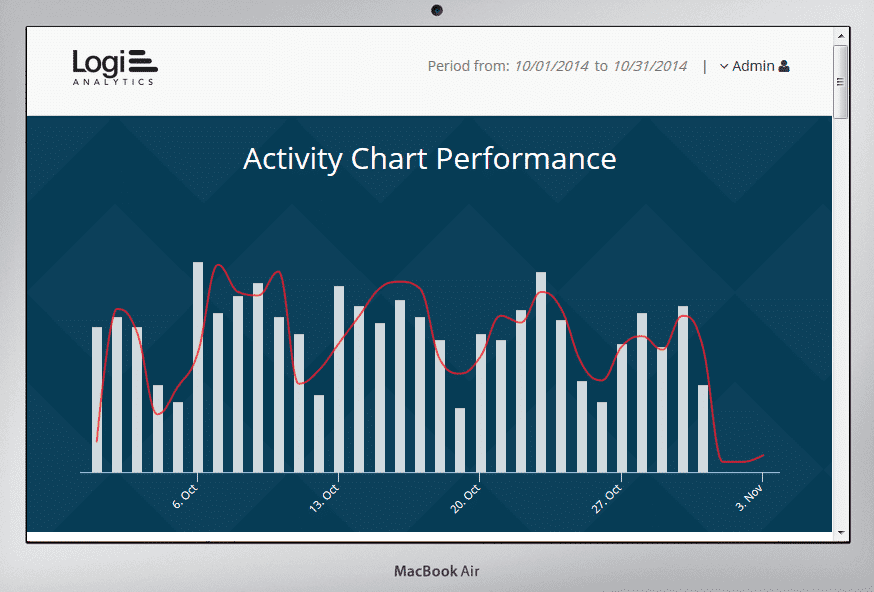 Logi Analytics and 1010data the only integrated platform that combines self-service data management and analytics at scale with ready-to-use data sets, announced the release of a connector as part of their certified partnership. With the connector, customers are able to run complex SQL and native 1010data queries on massive data sets in a fraction of the time it would take with other BI platforms. Logi uniquely translates queries to access the 1010data database engine directly for optimal performance across the full range of analytical capabilities. For existing 1010data customers, Logi Analytics can reuse queries already written and optimized for 1010data, use stored procedures, or invoke custom defined functions. Now, 1010data customers can easily use Logi's self-service analytic capabilities to explore and visualize complex data sets on 1010data's cloud-based analytical platform.
"Tests show multi-visualization dashboards running against 2.6 billion rows of data return in just seconds. This incredible speed and power offer customers an intuitive way to visualize and interact with their data and quickly arrive at data-driven decisions," said Steven Schneider, CEO, Logi Analytics. "It is imperative for organizations to analyze data at the speed of business. Logi uniquely offers customers the ability to create purpose-built applications that fully harness the power of 1010data for self-service analytics and visualizations."
"We are very excited to partner with Logi Analytics and introduce the connector to our users. It truly leverages 1010data's speed and advanced analytics capabilities," said Sandy Steier, CEO and Co-Founder of 1010data. "Symphony EYC is already making use of 1010data and Logi Analytics with the new connector technology, and we're thrilled with their success thus far."
Symphony EYC, a global leader in customer-centric retail insights and solutions which deliver benefits to retailers and manufacturers by driving smarter business decisions, were the first to use the Logi Analytics connector with 1010data for its new and innovative multi-tenant, retail and manufacturing SaaS platform.
"We chose to embed Logi Analytics due to its powerful end-to-end reporting capabilities, overall flexibility and ease of use. When combined with 1010data's robust analytical platform, it allows us to manage and analyze our data at scale," said Nigel Pratt, SVP of Product and Technology at Symphony EYC. "The joint platform's reporting capabilities are highly responsive, dynamic and can be adjusted quickly to respond to EYC's changing needs; that way we continue to help our clients understand, anticipate and serve their customers more efficiently. We can embed Logi into our existing solutions easily, connect natively to 1010data, and quickly unlock and analyze critical insights and predictive patterns across billions of transactions; that means our clients can engage with their customers more effectively and foster customer loyalty."
You may also live to read, Top Business Intelligence companies , Open Source and Free Business Intelligence Solutions , Cloud – SaaS – OnDemand Business Intelligence Solutions , Top Free Extract, Transform, and Load, ETL Software , Freemium Cloud Business Intelligence Solutions , Top Embedded Analytics Business Intelligence Software , Top Dashboard Software , Best Enterprise Performance Management Software and Top Data Visualization Software.